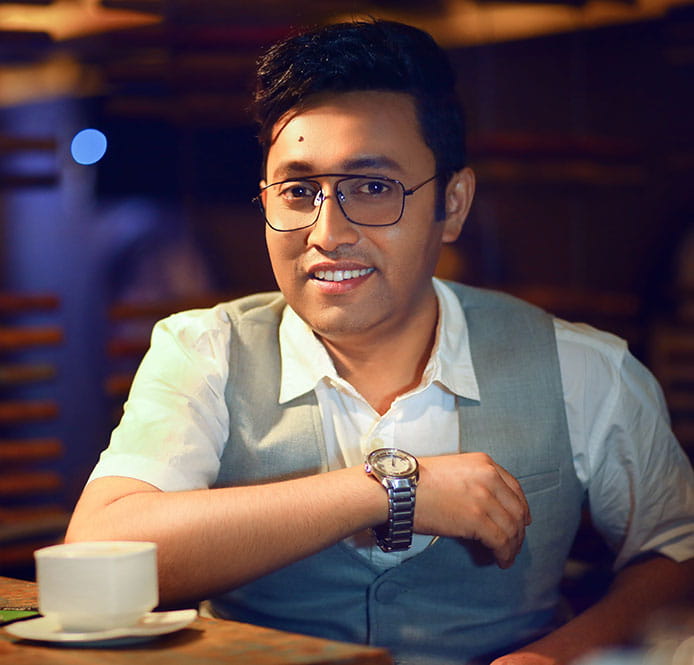 An educational institute is not just about classes and classrooms but about building character, enriching minds and experience that last a lifetime.
A journey of Life is not a set only of instructions but is a series of experiences and continual learning process. At IFM Academy we strongly believe that one can only take your knowledge once you bring them closer to you. Spending over two decades in the Design Industry one thing which always comes into my mind, there is so much to explore still date.
I along with my team strongly believe that you should always be open to new ideas and techniques and impart it through your traditional curriculum of designing. Today's generation is much stronger and globally connected for which change is one word which is constant. Similarly, we at IFM Academy keep on updating with newer ideas and concepts to keep at par with the Global Fashion Industry in terms of Education. IFM is the only body that gives student's platform to Eastern Fashion Weekend, and many other National and International exposures through events, exhibitions and collaborations.
The Design program entails a fine eye for design detail, an appreciation for contemporary fashion and aesthetics, a thorough understanding of the pre-production and post-production procedures, a proper knowledge of the marketing and promotion process helps our graduates to take real-time challenges in their professional life.
Regular celebrity visits and workshops also help our students know about the facts and situations in the real industry. Our team of expert Faculty and Management takes extra care of our students and try to parent them in the best possible manner.
Looking forward to achieving few more milestones with you all, by believing in one tagline, "Once in IFM forever a Family".
Mr. Kuntanil Das
Image Consultant
CEO